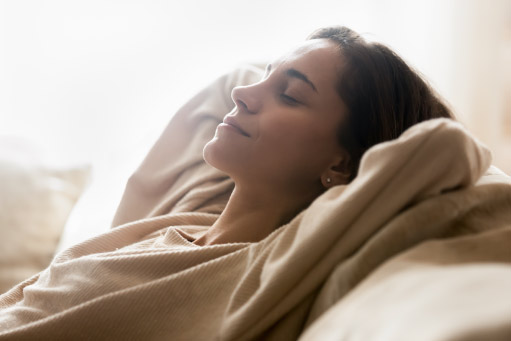 1 drop Vetiver Oil
1 drop Manuka Oil
2-3 drops Clary Sage Oil
1 drop Jasmine Oil (optional)
What is Denouement?
Denouement is a word from the storytelling community. And it can be a very useful word when it comes to emotional wellness!
The word "denouement" refers to the part of a story after the fireworks—after the big, dramatic climactic moment. This "denouement" is the part of the story that winds down the conflict, ties up all the loose ends, resolves any final questions, and then brings the story to a close. It's the part of the story that helps the audience let go of what has been, let go of their fears and questions, and be at peace—nothing left to do but sit back, smile, and listen to the credits song. 
It is a vital emotional skill to be able to let go of worries and questions and relax, sinking into our bodies and saying: "That's enough for now. I don't need anything else. I don't need to worry, or plan, or even think too much right now. I can just be."
Use the Denouement essential oil blend to help you wind down and let go at the end of a long day. Clear your mind and simply feel the satisfaction of a day done, including the luxurious feel of connecting to your tired body. Breathe deeply. Stare into the sunset. Roll credits. 
Use this blend for quiet moments of relaxation and reconnection with yourself. Consider pairing it with a playlist of "wind down" songs or any other activity you find helps you let go, relax, and be present.