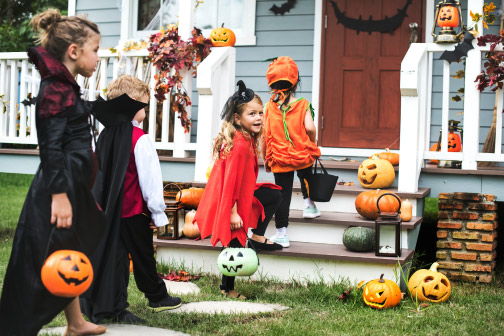 8:00 PM finally rolls around and that all too familiar feeling of relief mixed with dread creeps into your mind. Your body's internal clock may have registered bedtime nearing, but it seems as though your kids are a little behind on the memo. Whether they're hopped on Halloween candy or just naturally rambunctious, check out some of our favorite kid-approved essential oil blends to combat those spooky, high-energy nights!
These blends can be diffused in the air or applied topically to your littles (or yourself, we all get a little spooked on All Hallows Eve). When applying essential oil blends topically, always remember to dilute the blends with a carrier oil and test a small patch of skin against any possible reactions to a new oil.
Too Spooked Blend:
Watched a movie that was maybe a little too scary for your kids (or for you)? This blend may help promote feelings of calmness as well as providing uplifting qualities to ease worried minds for a calmer night.
2 drops Lavender
2 drops Roman Chamomile
1 drop Ylang Ylang
Sleep Like Mummies Blend:
Too many Halloween sweets? Too much excitement post-Halloween party excitement? Give this blend a try to promotes feelings of relaxation and ease to support a better night's rest.
2 drops lavender
1 drop orange
Unfrazzle Frankenstein Blend:
Holiday stress may result in feelings of worry and stress. Take advantage of the balancing and lifting qualities of this blend that may help promote feelings of calmness and surety. 
2 drops Bergamot
1 drop lavender
With the fall season's holidays ramping up, so does the fear of the dreaded cold. Check out our favorite tips and tricks for beating a cold this season!