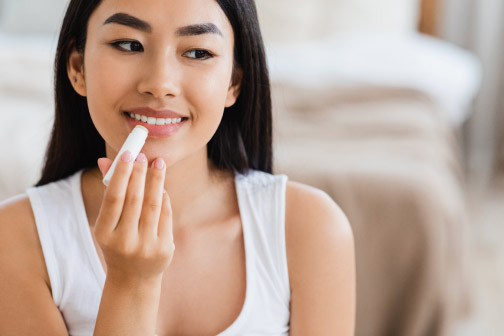 Makes 10 3ml Jars
Materials Needed
1 tbsp Coconut Oil
1 tbsp Cocoa Butter or Shea Butter
1 tbsp Beeswax Pastilles
1/4 tsp Vanilla Extract
1/4 tsp Castor Oil for shine (optional)
4 drops Cinnamon Bark
4 drops Ginger
4 drops Clove
Small storage containers or reused lip balm tubes
Method
Add the coconut oil, beeswax, and cocoa or shea butter to a pan and simmer on low heat until melted.
Stir and remove from strove. Add the castor oil. Let sit until the mixture is warm to the touch, but not thick. It's easier to pour into containers when it is still liquid.
Mix in the vanilla extract and essential oils. Pour into your containers, label, and enjoy!