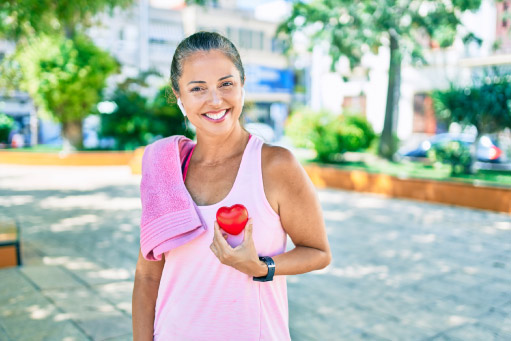 There are moments when we like a fast-beating heart! Like during a good workout, a heartfelt life moment, a rollercoaster, or a playful little jump-scare. 
But…if you're just climbing up the stairs, chasing after your little ones, or sitting down to have a snack, having a fast-beating heart can be distracting, painful, and worrisome!
Heart disease accounts for about 1 in 5 deaths in the United States. Nearly half of all adults suffer from hypertension. And heart attacks are increasing among the younger population. 
Our hearts need help! And essential oils are here to give it!
Follow this recipe to create a topical, EO solution to help your heart. It includes some of the industry's top recommended oils for heart support. 
Ingredients: 
2 oz/4 tablespoons of your choice of carrier oil 
4 drops Black Pepper Oil
12 drops of Cypress Oil
6 drops of Turmeric Oil
How to make and use your homemade heart helper:
Combine your carrier oil and essential oils. Mix well. 

Store your solution in a small, sealable, easy-dispensing container (or make a ½ oz version to put in a roller bottle). 

When you wish to apply your solution, squeeze or roll a small amount into your hand and massage over your heart (may also be applied on your feet or center or your back). 

When not in use, store in a cool space away from children. Use within 6 months.
When to apply heart helper
Apply it regularly and whenever you feel heart-stress.

Note that transition times of day can put a particular strain on the body. Consider also applying this solution during important transition times of day and combining it with some deep breathing or other heart-healthy practices.
Want to learn more about taking care of your heart and cardiovascular health? 
Check out our blog posts: 
iTOVi Nutrition Guide (Parts 1-6)