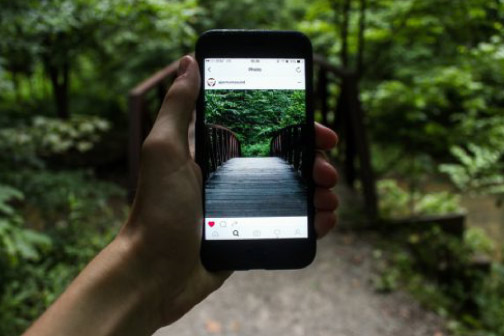 It's safe to assume that you're already quite familiar with social media. Chances are you came across this blog post using Facebook! It's no secret that Facebook is a fantastic tool for intendent distributors, but it certainly shouldn't be the only tool that you're utilizing. You can more easily expand your downline as you expand your social media for essential oils presence. In other words, the more people that see your content, more sales opportunities you'll have. If you're not using these social media platforms yet, today might be a good time to start. There's a reason why 50% of shoppers have made a purchase based on a recommendation through a social media network. Using social media for essential oils will help you grow your business, and you should incorporate these 3 platforms as soon as today!
Pinterest 
Fun fact. Pinterest has a 50% higher sales conversion rate than other social media rivals (including Facebook!). Not to mention the general layout of Pinterest works really well with the essential oils and supplements world. You can pin great articles to your board like "Essential Oil uses for Cleaning & Home," or "Favorite DIY Essential Oils Blends." When you pin these articles to your board, you attract people interested in purchasing product and create a resource for clients who already follow you. As you share and provide great content that supports the importance of essential oils and supplements, sales opportunities will inevitably come!
Instagram 
There's a good chance that you're already well-versed in Instagram, but in case you aren't, you should definitely create an Instagram account ASAP! Many users prefer Instagram over other social media platforms because it favors images over text. A beautiful picture of nature, or a relaxing flat-lay featuring essential oils, can be the catalyst that helps prospects become clients. Posting eye-catching images to your account, using appropriate hashtags (like #EssentialOils, #CleanLiving, or #IndependentDistributor), and linking to your business is a great way to build your downline.
Snapchat 
Snapchat has quickly become one of the most used social media platforms today. What sets Snapchat apart is the ability to quickly send personalized snapshots and videos. Sending quick photos of new products is an effective way to stay connected to your downline. Plus you don't need to worry about being a bother because Snapchat allows you to open a message anytime! Many believe that Snapchat is a more authentic than other platforms because of its candidness, and spur-of-the-moment style. Consider posting short videos about your favorite essential oils, or how to use an iTOVi device.
Like all social media should be, all of these platforms are free and easy to use. Staying up to date on social media trends means that your downline will stay up to date with you! Let us know how your new social media for essential oils ventures are going. As always, we're here to answer your questions!