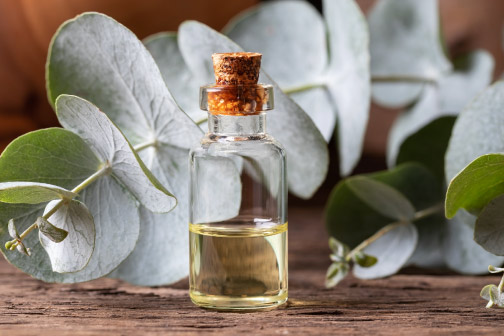 Been waking up with a tickly or sore throat? Got respiratory issues that just keep coming back? Not breathing as freely as you'd like? 
Try a respiratory salve!
It's a simple recipe for giving extra support to your respiratory system! Make it at home, apply when you like, and enjoy the free air!
Ingredients: 
2 oz/4 tablespoons of your choice of carrier oil 
12 drops of Eucalyptus oil
6 drops Rosemary oil
6 drops Tea Tree oil
How to make and use your homemade respiratory salve: 
Combine your carrier oil and essential oils. Mix well. 

Place your solution in a small, sealable container (preferably a squeeze-type bottle for easy dispensing. 

When you wish to apply your solution, squeeze a small amount into your hand and massage over the skin of your throat, neck, and upper chest. 

Note that In the morning is a particularly good time to use this salve. Combine it with some deep-breathing exercises to open up your airways for the day!

When not in use, store in a cool space away from children. Use within 6 months. 
Want to learn more about taking care of your respiratory health? 
Check out our blog posts: 
Respiratory Health & Essential Oils 
Air Purification & Essential Oils