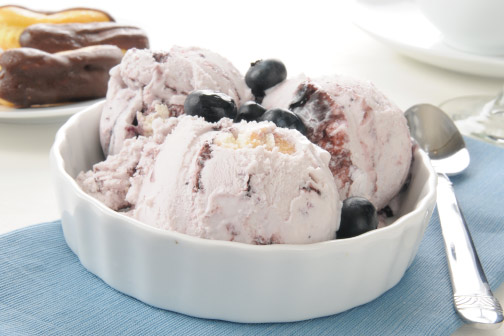 In honor of National Ice Cream Day, we wanted to share one of our favorite ice cream recipes. After you try our blueberry lavender ice cream, you'll never want store-bought again.
Enjoy your scoop of happiness!
Ingredients:
3 cups frozen blueberries
2 cans coconut cream
3-4 tbsp maple syrup or honey
1 drop lavender oil
Directions:
Blend ingredients in a high-speed blender until smooth.
Pour ingredients into a baking loaf pan and freeze 7-8 hours.
Share the happiness with friends and family.
*When baking with essential oils make sure they are labeled 100% pure and Food Grade.