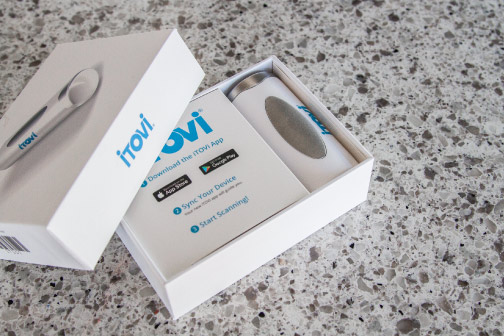 How can I find my estimated shipping date?

Log into your

iTOVi Dashboard

and click on the "Me" tab. You should see your estimated shipping date right under the person icon.
What if I don't have an estimated shipping date?

Try viewing your iTOVi Dashboard on a desktop instead of a mobile device. Google Chrome seems to work best. We also recommend clearing the cache on your browser. If you still don't see it, it may mean that your device is already on its way or a device has not been assigned to you yet. It could also mean that your account is on hold or paused due to non-payment. You can contact our

Customer Support team

if that's the case.
How do I know if my scanner is charging?

When you start charging your scanner, the blue light will blink. The light will stop blinking while the device is still charging. It won't hold the light like the user guide indicates. We apologize for the confusion.
How do I know if my device is turned on?

The iTOVi has an on/off switch on the side. "I" means on, "O" means off. The device will vibrate and light up when it's turned on.
How do I connect my scanner to my phone or tablet?

Make sure that your device has charged for at least an hour and that it's turned on. Then, turn the Bluetooth on on your phone/tablet but do not pair to the scanner. Log in to your iTOVi app and attempt to run a scan.
How should I hold the scanner?

We recommend using two hands during a scan. You can place your palm around the large sensor and touch the other sensor to your other palm. Cy demonstrates how to hold the iTOVi Scanner at the end of this video.
How do I send a scan report to a client?

Once completing the scan, you'll have the option to email or text the report to the client.
How can clients view the expanded information about each product?

In the email, click on the icon to the left of each product name. Clicking this icon will expand that product to show the description and the application.
Where are the emotional and body system categories on the new scan report?

While we no longer have a wheel at the top of the scan report, we still display which emotional and body system categories each product falls into. You can view this by clicking on the individual product and looking at the gray icon(s) in the top right corner.
My last payment was declined. How can I update my payment information?

Payment information can be easily updated by logging into your dashboard at itovi.com. Once your information is updated, please contact Customer Support so we can reattempt the payment.