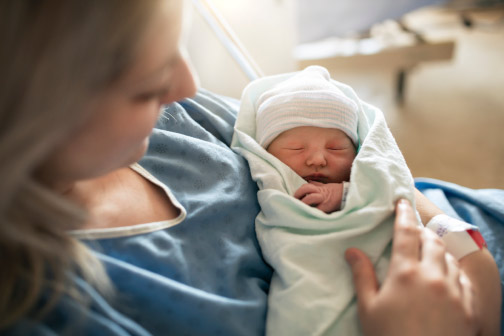 Every birth experience can be different. Using essential oils during labor and delivery can be a great help if used the right way!
Labor Support / Emotions & Anxiety
Aromatically: Orange and Grounding Blend mix well together to create a calming and balanced environment to instill confidence and strength. Diffuse or make it into a room spray (orange can be omitted).
Topically: Apply Grounding Blend to the bottoms of feet, pulse points, or to the back of neck. Great for birth partner and / or doula to apply to collar for mom to smell when close by.
Nausea
Aromatically: Peppermint, Ginger, or Cardamom. Apply a drop into hand to inhale or use nasal inhaler.
Black Pepper & Basil
Topically: Blended together with your choice of carrier oil, apply to lower back to help relieve discomfort during labor. These oils are also great when experiencing back labor.
Clary Sage
Clary Sage is a great calming oil that helps relieve tension. It may assist in strengthening contractions once they begin. Apply to lower belly, nail bed of pinky toe, and inside of ankle bones on both feet once labor has started. Can be combined with Myyrh. Clary Sage blends well with Geranium and Lavender.
For Birth:
Peppermint:
Helps with energy when feeling exhausted.
Aromatically: Diffuse peppermint with orange to create and environment of alertness and focus; can use a nasal inhaler.
Topically: Apply to back of neck or bottoms of the feet to help cool down.
These same oils can be used to help with a cesarean birth. Grounding Blend is a great oil to both mom and birth partner(s) to ground self before going into operating room. Essential oils added to nasal inhalers are great to use during labor, birth, and cesarean birth.