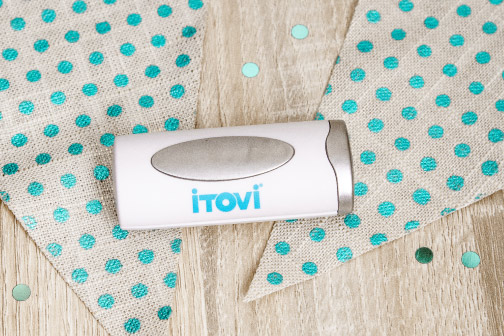 You're a pro at hosting oil parties but what about scanning parties? Hosting a scanning party is a great way to introduce your iTOVi scanner to clients, friends, and family! After a brief explanation of the technology behind the iTOVi scanner and how to read their scan reports, we're sure that your attendees will be blown away by the completely unique listed products! Here are three easy and unique party ideas that work hand-in-hand with introducing your scanner while educating your attendees on the use of essential oils:
Treat Yo' Self
We all know those people who work tirelessly making sure everybody else's needs are met before taking the time to take care of themselves. Give them a chance for a little self-TLC with a scanning party! You can offer free scans at the beginning of the evening, then have the ingredients available to make their own customized bath salts or sugar scrub. This also provides an opportunity to explain how to layer and blend various oils based off of their scan results! Don't forget the sweets and treats to really top this party off!
Yoga Night
No need to be a yoga master to host this scanning party! YouTube has plenty of free instructional yoga videos for all experience levels. Invite some pals over for a fun night of fitness while also being able to explain the impact essential oils can have in your environment. Be sure to diffuse a relaxing blend during the yoga portion of the party. After you've finished, ask your attendees how the overall experience was. Explain to them how you had preselected calming essential oils to diffuse and how different oils can help change the mood of a room. Offer free scans and then samples of the oils listed in their environmental category!
Sip-N-Scan
Do we really need to give a night full of good food, fine wine, and essential oils a justification? Throw a Sip-N-Scan party to bring focus on the emotional sides of essential oils and products. Scan your attendees and provide informative material for them to further research just how their listed products may affect them.
These are only three of our many favorite types of scanning party themes.  Be sure to check back for more scanning party ideas and comment with some of your favorite scanning party themes below!