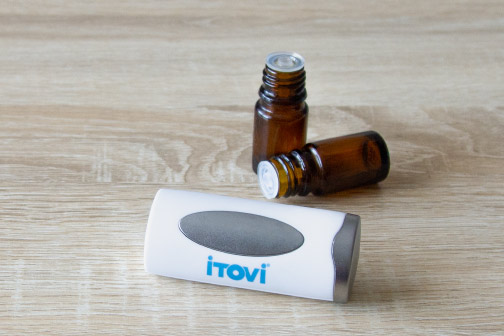 We've heard your concerns, and we're here to help. We understand that the iTOVi Scanner is an important part of many people's business and personal wellness, so the thought of waiting 5 more weeks for a new scanner can be daunting. Luckily, there are things you can do to keep growing your business until your new scanner ships. Thanks to some inspiration from Amy Cummings, who shared her thoughts on Facebook, we've created a list of 8 things you can do while waiting for your new iTOVi.
1. Organize Client Information
If you don't already have a system for organizing your clients, now is a great time to set one up! Whether you prefer a simple google sheet or a management software (we recommend Insightly), you will save so much time if you get organized before your new iTOVi arrives.
2. Follow Up with Past Clients
If you haven't read our post, Focus on the Follow-Up, now is the time! Despite all of your hard work the past several months, you may have let a few clients slip through the cracks. If that's the case, have no fear! You can think of this brief waiting period as a time to catch up on that to-do list and make sure you're meeting your clients' needs.
3. Stock Up on Oils
Have you ever found yourself scanning a client, only to realize you don't own the oils they scanned for?! You can sense their disappointment when they can't sample their top product. Luckily, the iTOVi app allows you to select which oils your clients scan for…but why limit their results? We recommend using this waiting period to finally stock up on those last few oils for your collection. Besides, who doesn't love an excuse to buy more oils? 😉
4. Schedule Events in Advance
If you've been meaning to plan a scanning party, now is the time! Choose a date, design some invitations, and read up on ideas here. Parties take a lot of prep time, so you can throw a beautiful and engaging oil party just in time for your new scanner to arrive. Your guests will be so excited to try it!
5. Gather More Referrals
The launch of a new scanner is a great time to get people excited about pre-ordering! When people ask you about iTOVi, show them a picture of our new scanner and tell them about the exciting pre-order discount. You'll quickly realize…this sexy new scanner sells itself. 😏 You'll be rollin' in the referrals in no time. Our iTOVi Referral Program has so many great benefits! 
6. Create a Meaningful Relationship with Clients
If you already have a meeting scheduled with a client, there's no need to cancel! While an essential oil sales tool like iTOVi creates a more interactive experience for the client, your first meeting with them can focus on building a personal connection. Ask them why they are interested in essential oils, find out what their needs are, and provide them with an oiling routine they can choose to follow while they wait for their first scan. When the scanner does arrive, invite them to share their thoughts after their first scanning experience.
7. Treat Yo' Self!
In case the good news didn't fully sink in yet, all our existing customers are getting a new upgraded scanner for FREE! That's pretty dang exciting. Consider this a promotion in the iTOVi world, and go treat yourself to a nice dinner or a new diffuser necklace. We love you and we want the best for our customers!
8. Send Out Samples
Who doesn't love a thoughtful care package from someone in their upline?! While you're waiting for your new iTOVi to ship, take this moment to really reconnect with your oil tribe and help them feel valued. Whether you have time for a handwritten note or a big box of samples, adding any personal touch will go a long way.
We admire you and how dedicated you are to your business. Your concern for your clients is what inspired this blog post, so we hope you find it helpful. If you still have any questions about our voluntary recall or the new-and-improved iTOVi scanner, please reach out to us at support@itovi.com. Also, if you have additional suggestions on how to grow your business while you wait, please share it with our other readers in the comments below.